Directions
JALTCALL2019 & AGU-Foreign Language Center Joint Conference will be held at Aoyama Gakuin University, Building 15, (Goucher Memorial Hall)*. (Google Map). The location is between JR Shibuya Station (East Exit, 10 minute walk) and Omotesando Station on the Ginza Line (Exit B1, 5 minute walk). Registration is on the 3rd floor (to be confirmed).
Make sure you enter through the Main Gate with the 2 gothic style mini-spires. Then walk about 120m, and the Goucher Memorial Hall will be on your right. The entrance is to the left of the Gaucher Memorial Chapel entrance.
If you are coming from Omotesando the campus will be on your left. Avoid entering through the Kinenkan Gate if it's open. From Shibuya it will be on the right.
* The Saturday plenary and keynote will be in Building 17. The reception will be held in Ivy Hall.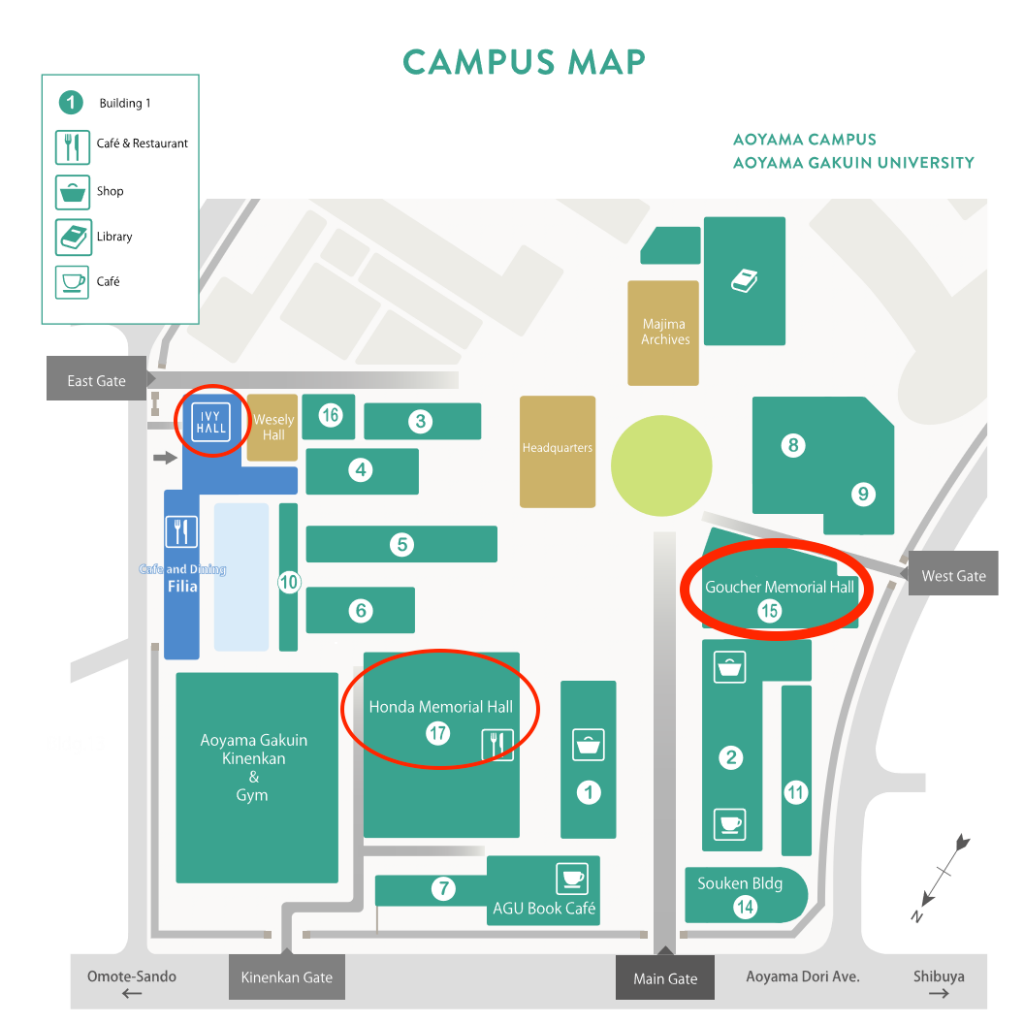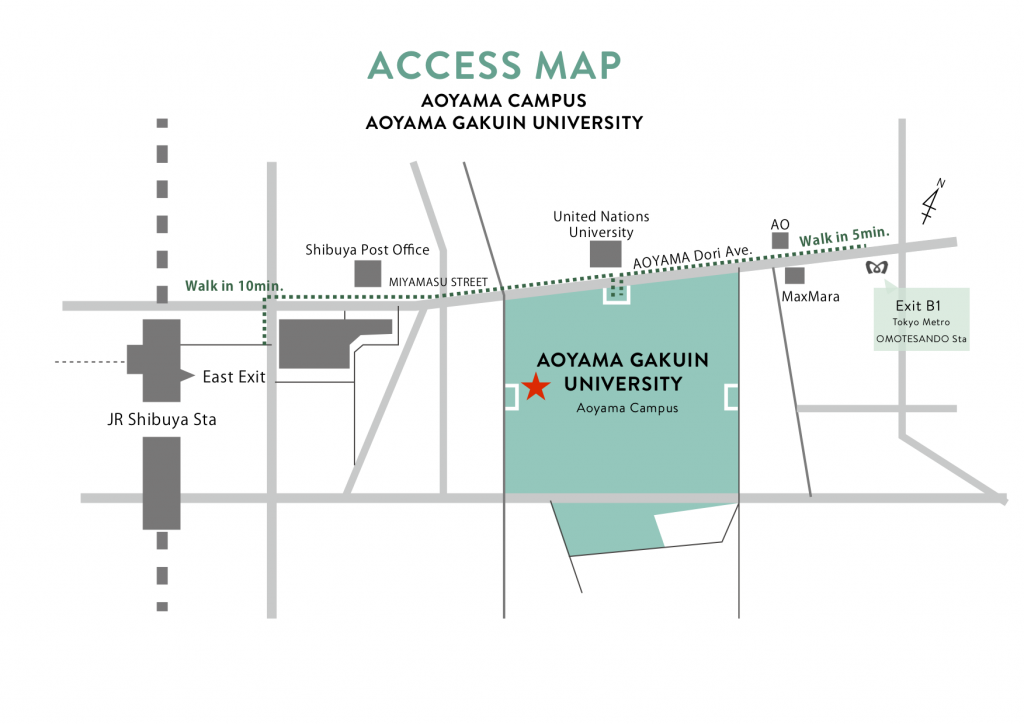 Room Information for Presenters
Rooms 402-404 have a projector but not a presenter computer. Please bring your own device. Rooms 405-408, 501-502, 507,  605-606 (CALL rooms) have a presenter computer but no projector. Those attending will view presentation slides the computer in front of them. Presenters in those rooms can connect their own device using an HDMI or RGB cable, or bring presentation slides on a USB.
If using an Apple device, please bring your own dongles.
Poster presenters will use magnetic whiteboards. Please bring own magnets. The dimensions are 135x75cm expandable to 135x150cm. Posters will be on a first-come basis.
Please check the above photos of the front of the main building 15, the escalator to the 3rd floor, and the entrance to building 17 where the Keynote and Plenary on Saturday will be held.
Lunch information
On Saturday, the AGU cafeteria will be open on the 1st floor of building 17.
There are many lunch options in the area you can find by searching online, but here is our guide for local restaurants: https://docs.google.com/document/d/1ufd-aEHc7kfeZa6n-aiFfNWUWGfCIvkDRIhmbDsXpwo/edit?usp=sharing